You're here! Thanks for stopping by.
My goal with this site is to share a bit about myself and what's important to me so you can decide for yourself if we should get to know each other. Let's just say it's my attempt at opening the door to start bringing down the danger you might fear when speaking to a stranger.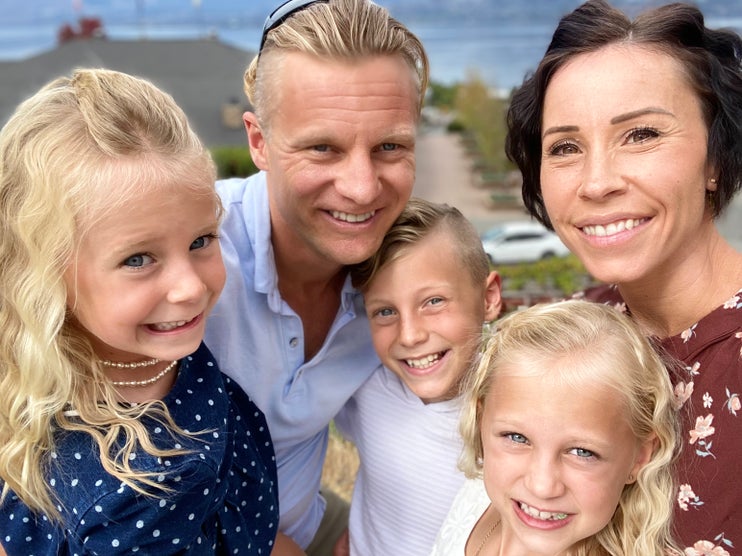 I moved to the Fraser Valley in 2008 from Lake Country, BC after marrying my special lady Michelle. I studied at the University of the Fraser Valley as a 'mature student' (not that I was mature in my mid 20s) and received a Bachelor's Degree in Kinesiology. By the time my education was completed, Michelle was pregnant with our first child. Time to roll up the sleeves and get to work!
I started working in a chiropractic clinic and quickly realized that clinic work was not for me... This meant I needed a significant pivot in my thinking and planning. What I did enjoy about the clinic was the ability to connect with and serve people. While in University Michelle and I bought our first home in Abbotsford. This experience, and the counsel of friends/family, led me to pursue a career as a Realtor.
Isn't life interesting? The path I set out on didn't take me where I wanted to go. When I realized I didn't like my trajectory, I was given the chance to choose what I wanted to do; I could either continue on the same path or learn from the experience, course correct, and jump off to pursue something different. That lesson has been relevant at every stage of my journey and I think it's extremely relevant today. Take what you can from each experience, adapt, learn, and move forward. Isn't that resilience? Isn't that what each of us needs to thrive in the chaos that is all around us?
Today, Michelle and I have three healthy, strong, and resilient children, Cohen (2011), Tylin (2013), and Nora (2015). We are fortunate to live in Abbotsford and I have been working with RE/MAX since 2012. Working in and with real estate has changed my life. I am as committed today as I was the day I started working in real estate at developing my habits, my attitude, and my skills so that I can have more instruments in my toolbox to better add value to those I encounter. I have been fortunate to serve people from all walks of life, whether it's the young professional buying for the first time, a strategic investor, or a wise and seasoned veteran selling their home and transitioning to care. Every person gets the same level of care, love, and attention.
I believe it's my commitment to treat those that I serve the way I want others to treat my family and that has helped me achieve success. It's this level of care that keeps those I have served coming back to work with me again and sending me their friends and family as well. Often real estate licensees have a bad reputation. The tales of the predatory salespeople travel far and wide, either a wolf in sheep's clothing or a snake in the grass. It's not just real estate salespeople though. We all know people who look out for themselves first and foremost at the cost of those around them.
If you are looking for a snake to serve you please don't bother calling me. If you want a two faced wolf, you'll have to go somewhere else. If, however, you want someone you can trust to look out for you and step on the snakes and hunt the wolves, then we should talk.